Welcome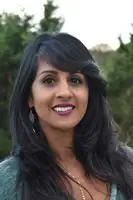 Austin Therapy Group specializes in working with individuals, couples and families and offers a wide assortment of treatment, among them:
Postpartum Depression
Marriage Counseling
Anxeity and Depression Counseling
Family Therapy
Child & Adolescent Counseling
Couples Counseling
Relationship Difficulties
Parenting Issues/Education
Group Therapy
If you're looking for extra support and guidance through a challenging situation or you're just ready to move in a new direction in your life, I look forward to working with you to achieve your goals.
Please call or email me for an individual, couple or family therapy consultation today.



*** NEW MOTHER SUPPORT AND SELF-CARE GROUP ***
The group is ongoing and open and offers an opportunity to meet other new mothers in the community. The group is designed to support mothers as they share their experiences, concerns and joys in a safe, non-judgmental environment. The group will provide information and support for mothers dealing with parenting issues, postpartum depression/blues, depression and relationship issues. Please call Neena Hamamcy at 512-296-4787 or email [email protected] to reserve a spot. $30 per group session.